Descriptions
The Charm of Ultrasonic: High-frequency micro-vibration of one million times per second can cause volume changes and movement in each fat of body tissue, accelerate metabolism and enhance tissue regeneration.
Ultrasonic slimming eliminates excess fat by generating high heat through sound wave radiofrequency to melt the targeted fat.
1. Medical-grade stainless steel touch surface: High-quality stainless steel touch surface is treated with permanent anti-oxidation for anti-sweat corrosion and wear resistance.
2. Four high-quality LED light groups: The outer ring LED light group of the probe is evenly distributed, providing high-intensity and sufficient irradiation, allowing you to fully enjoy the effect.
3. Ergonomic design with convenient grip that won't tire your hands.
Product Name: Handheld 40Khz Ultrasonic Instrument
Battery Capacity: 1000MA
Product Power Supply: 100V-240V-5V
Output Frequency: 50-60Hz
Product Power: 15V, 8W
Net Weight: 502g
Product Functions: EMS low-frequency, far-infrared therapy ultrasonic lipolysis.
Usage Method: Charging
What are "PRE-ORDER" items :

Due to COVID-19, our processing times have significantly increased. Please allow up to 5 business days for your order to be fulfilled. About "PRE-ORDER" products, due to the previous hot sales of "PRE-ORDER" products, "PRE-ORDER" products need to be re-produced, and the production time required will be slightly longer. We are a slow artisanal workshop and take pride and consciously handmaking and customizing to your height all womenswear. Each piece is handmade just for you and we hope you will enjoy this unique bespoke experience.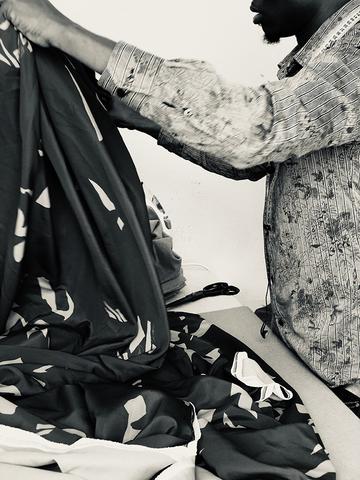 About "PRE-ORDER" items shipping :

Products listed as "PRE-ORDER" require a longer processing time and are dispatched at a later date than usual. Therefore, regarding the logistics time of the "PRE-ORDER" products, due to the complex production process and high customization, the "PRE-ORDER" products will be shipped within 30 days. "Good products are worth waiting for it."

About other shipping questions :
1. Please note that this processing time is not included in the estimated delivery time at checkout. In the rare event that you haven't received a shipping notification after 1 week (5 business days), you can email us at [email protected] including your order number.

2. Once your order is shipped, we estimate you will receive your order within 3 to 7 business days of its ship date.
Due to COVID-19, DHL services are operating at a slightly reduced capacity due to airline reductions which may cause delays. We have experienced less than 10% of delays insofar.
We reserve the right to cancel orders due to shipping restrictions in place worldwide. We will always notify you if this cancellation occurs.