Product:
Combined with cellulite remover, skin firming and stretch marks reduction in only One machine, this handheld tiny body sculpting machine helps you more to realise the beauty desire instead of going for expensive salon treatments or lotions (Do not use
on face)
EASY TO USE -- Super friendly for beginners: Apply conductive gel to the pads, turn on, choose from 3 function modes ( D-Lines: reducing stretch marks, B-Fat: cellulite remover, L-Skin: skin firming) , circle around the body area, use for 15 mins and
done. Note that the remover will automatically turn off after one cycle magssage about 15 mins. Please turn it on again if you need to use it again on other body parts
UPGRADED SPECIAL THERAPY -- It is believed that the cellulite massage technology can helps to promote blood circulation, leaving you vibrant, glowing skin and making the skin tighter and smoother. Now thanks to 4 updated massage magnetic poles, the efficacy
of converting electric energy to heat energy has greatly been increased, the therapy effect will be much better than ever
RELAX & COMFORTABLE --A consistent temperature of 37-42c,  function was added to promote a better effect, accelerate the absorption of conductive gel and keep the body part comfortable & relax
Perfect Gift for Your Family: This hand-held massager is the best gift for lovers, women, parents, and friends.Simple and convenient operation.
HUMANIZED DESIGN -- A adusable energy level from 1-10 can be clearly noticed on the screen of the massager. For a better start, please choose a proper intensity level and gradually increase the intensity. It is recommended to use 2-3 times per week, 15
mins per time (auto-shut off 15 mins later).
Type C USB Power ,  
Material  ABS PC Stainless Steel , Size 73mmX173x41mm, 
Warranty:
This product comes with a 30 Days Manufacturer's Warranty, please click here for details.
For warranty and returns assistance please contact us.
Statutory conditions and warranties also apply.
What are "PRE-ORDER" items :

Due to COVID-19, our processing times have significantly increased. Please allow up to 5 business days for your order to be fulfilled. About "PRE-ORDER" products, due to the previous hot sales of "PRE-ORDER" products, "PRE-ORDER" products need to be re-produced, and the production time required will be slightly longer. We are a slow artisanal workshop and take pride and consciously handmaking and customizing to your height all womenswear. Each piece is handmade just for you and we hope you will enjoy this unique bespoke experience.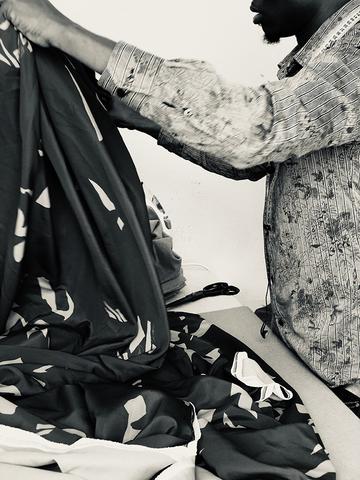 About "PRE-ORDER" items shipping :

Products listed as "PRE-ORDER" require a longer processing time and are dispatched at a later date than usual. Therefore, regarding the logistics time of the "PRE-ORDER" products, due to the complex production process and high customization, the "PRE-ORDER" products will be shipped within 30 days. "Good products are worth waiting for it."

About other shipping questions :
1. Please note that this processing time is not included in the estimated delivery time at checkout. In the rare event that you haven't received a shipping notification after 1 week (5 business days), you can email us at [email protected] including your order number.

2. Once your order is shipped, we estimate you will receive your order within 3 to 7 business days of its ship date.
Due to COVID-19, DHL services are operating at a slightly reduced capacity due to airline reductions which may cause delays. We have experienced less than 10% of delays insofar.
We reserve the right to cancel orders due to shipping restrictions in place worldwide. We will always notify you if this cancellation occurs.