Brand:COSBEAUTY
Color:Silver,Green,White
Style:Modern
Manufacturer:COSBEAUTY
Country of Origin:China
About this product
[Facial Firmer]: - The facial massager maintains youthfulness, removes wrinkles, and increases skin elasticity. It can help you enjoy facial skin care at home without spending too much time in beauty salons. Use the 70° triangular head for facial massage. Ergonomically designed for easier application.
[With 5 Functions] Our facial massager has 5 functions. 【Eye Care】-Helps improve dark circles and edema under eye bags; 【Lifting】-Helps skin absorb nutrients; 【Moisturizing】-Keep skin moisturized; Skin relaxation; 【Texture Improvement】- Make the skin become more relaxed. The surface of the skin is smooth.
[Hot and Cold Mode]: - The facial massager cold compress treatment helps shrink pores, improve skin texture, and brighten skin tone. Cooling treatments may be used when people have a fever or to relieve pain after sun exposure. The skin massage heat heats up to 42 degrees in 30 seconds, accelerates blood circulation and helps the skin to absorb better.
[Easy to carry]: - The facial massage equipment is easy to carry, and you can take care of your skin anytime, anywhere. At the same time, the facial massage has a built-in lithium battery, which can care for the skin freely in various scenes such as bedroom, living room, balcony, etc. thanks!
[Package Contents]: - 1 x Facial Massage 1 x USB Charging Cable, 1 x Charging Head, 1 x Charging Base, 1 x Makeup Remover Cotton, 1 x Triangular Card Case, 1 x User Manual. Please use skin cleanser according to the directions. (Note: Do not use while charging)
What are "PRE-ORDER" items :

Due to COVID-19, our processing times have significantly increased. Please allow up to 5 business days for your order to be fulfilled. About "PRE-ORDER" products, due to the previous hot sales of "PRE-ORDER" products, "PRE-ORDER" products need to be re-produced, and the production time required will be slightly longer. We are a slow artisanal workshop and take pride and consciously handmaking and customizing to your height all womenswear. Each piece is handmade just for you and we hope you will enjoy this unique bespoke experience.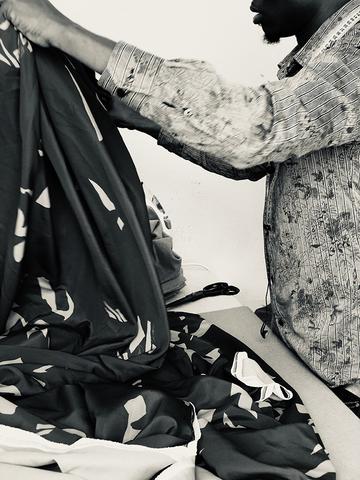 About "PRE-ORDER" items shipping :

Products listed as "PRE-ORDER" require a longer processing time and are dispatched at a later date than usual. Therefore, regarding the logistics time of the "PRE-ORDER" products, due to the complex production process and high customization, the "PRE-ORDER" products will be shipped within 30 days. "Good products are worth waiting for it."

About other shipping questions :
1. Please note that this processing time is not included in the estimated delivery time at checkout. In the rare event that you haven't received a shipping notification after 1 week (5 business days), you can email us at [email protected] including your order number.

2. Once your order is shipped, we estimate you will receive your order within 3 to 7 business days of its ship date.
Due to COVID-19, DHL services are operating at a slightly reduced capacity due to airline reductions which may cause delays. We have experienced less than 10% of delays insofar.
We reserve the right to cancel orders due to shipping restrictions in place worldwide. We will always notify you if this cancellation occurs.