Descriptions:
1. Quick Heating and Stable Temperature: This lash heated curler features multiple temperature control options and a fast pre-heat time of 10 seconds, which means that you can get your lashes ready in a matter of seconds! Don't worry, the heated curler has stable temperature and doesn't burn, pinch or create any discomfort!
2. Adjustable Temperature Modes:2 temperature modes 65°c (149°F) and 85°c (185°F). Low temperature (65°C) is suitable for thin and soft eyelashes; High temperature (85°C) is suitable for hard and thick eyelashes.There are some differences in the use of personal eyelashes according to their softness, please read the instructions on our description carefully and choose a suitable method for your eyelashes before using.
3. USB-Rechargeable Curler: Our heat lash curler is completely electric, reusable and USB rechargeable, with a quick and stable charge battery powered via a type-C cable that allows you to recharge the curler much easier, directly from your wall adapter, laptop, or other devices.

4. Long-Lasting Lift : Featuring an ergonomic design with an innovative heating function, our electric lash curler ensures a long-lasting lifting effect and give your lashes that dramatic look or a natural fuller appearance that will make heads turn! Moreover, Apply with mascara can make the eyelashes more curled, thicker, and slender. It will be a great choice of Gifts for Her!
5. Portable and Compact: Our heated eye lash curler is not only safe and comfortable to use without burrs, residual and pinching,but also very compact and easy to carry around. It will fit easily in your beauty kit, cosmetic box or travel case so you can enjoy a flawless, modern makeup anywhere you are!
What are "PRE-ORDER" items :

Due to COVID-19, our processing times have significantly increased. Please allow up to 5 business days for your order to be fulfilled. About "PRE-ORDER" products, due to the previous hot sales of "PRE-ORDER" products, "PRE-ORDER" products need to be re-produced, and the production time required will be slightly longer. We are a slow artisanal workshop and take pride and consciously handmaking and customizing to your height all womenswear. Each piece is handmade just for you and we hope you will enjoy this unique bespoke experience.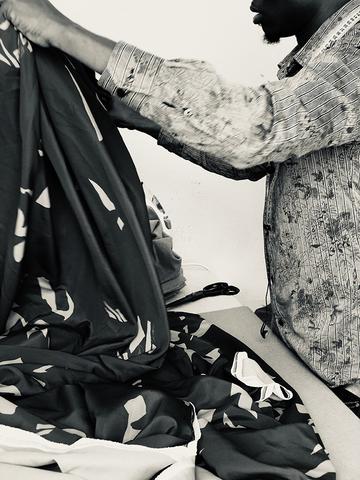 About "PRE-ORDER" items shipping :

Products listed as "PRE-ORDER" require a longer processing time and are dispatched at a later date than usual. Therefore, regarding the logistics time of the "PRE-ORDER" products, due to the complex production process and high customization, the "PRE-ORDER" products will be shipped within 30 days. "Good products are worth waiting for it."

About other shipping questions :
1. Please note that this processing time is not included in the estimated delivery time at checkout. In the rare event that you haven't received a shipping notification after 1 week (5 business days), you can email us at [email protected] including your order number.

2. Once your order is shipped, we estimate you will receive your order within 3 to 7 business days of its ship date.
Due to COVID-19, DHL services are operating at a slightly reduced capacity due to airline reductions which may cause delays. We have experienced less than 10% of delays insofar.
We reserve the right to cancel orders due to shipping restrictions in place worldwide. We will always notify you if this cancellation occurs.