Product:
Weight: 950g
Package Size: 28*19.5*9.5cm
Package Weight: 1.05kg
Product Size: 112.0×20.0cm (inflatable belt when expanded)
Material: PU leather
Product Features:
1. Upright Traction: Previous traction techniques were usually done while lying down. After traction therapy in the hospital, patients had to stand and walk back home, causing the recently separated spinal discs to be compressed again under the pressure
of the body weight, greatly reducing the effect of the therapy. Upright traction overcomes these disadvantages by allowing traction to be done while standing, sitting, or walking.
2. Continuous Traction and Support: It offers continuous traction and support for several hours (even tens of hours are possible), which reinforces the effect of traction on the spine and allows the damaged lumbar vertebrae to rest fully. The patient
can feel that the spine is not under pressure while wearing it. Compared to traditional traction therapy, the effect is more significant, and the treatment period is shorter.
3. Strong Traction Force: The air expansion force is high, and the 25 airbags are evenly distributed around the waist. Multiple points are stretched simultaneously, ensuring that the spinal discs are pulled open for a good effect.
4. Treatment and Protection: The continuous support of the waistband reduces the pressure on the lumbar vertebrae during traction therapy, which helps to prevent lumbar spine diseases. The broad waistband can prevent unfavorable movements of the lumbar
spine, such as forward bending, lateral distortion, and spasms, promoting the recovery of the lumbar spine's normal physiological curves.
5. Safe Treatment: With 5V voltage, it is a type of physical therapy which is effective and safe.
6. Hot Compress Therapy: During the damp and cold seasons, people with lumbar spine diseases suffer more painful symptoms. Through hot compresses, this product can warm and protect the waist, dispel the cold, and alleviate lumbar spine problems.
7. Magnetic Therapy: The product has two magnets in the waist part, which are for medical use.
Note:
-The product does not contain a battery and cannot store electricity.
- A USB cable is included, it can be used on power banks, computers or in cars and can be used immediately.
- The longest time for using the waistband under the heating state should not exceed 30 minutes, the highest heating temperature is 60 degrees Celsius.
- The highest blocking temperature is 45 degrees Celsius.
- The highest temperature is 60 degrees Celsius.
Warranty:
This product comes with a 30 Days Manufacturer's Warranty, please click here for details.
For warranty and returns assistance please contact us.
Statutory conditions and warranties also apply.
What are "PRE-ORDER" items :

Due to COVID-19, our processing times have significantly increased. Please allow up to 5 business days for your order to be fulfilled. About "PRE-ORDER" products, due to the previous hot sales of "PRE-ORDER" products, "PRE-ORDER" products need to be re-produced, and the production time required will be slightly longer. We are a slow artisanal workshop and take pride and consciously handmaking and customizing to your height all womenswear. Each piece is handmade just for you and we hope you will enjoy this unique bespoke experience.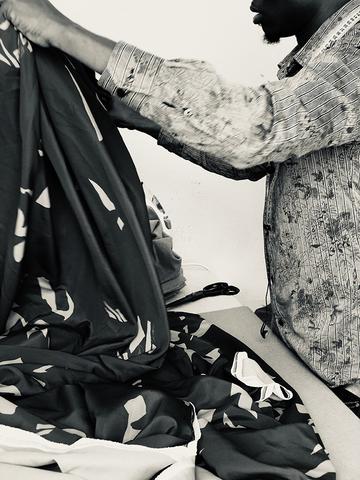 About "PRE-ORDER" items shipping :

Products listed as "PRE-ORDER" require a longer processing time and are dispatched at a later date than usual. Therefore, regarding the logistics time of the "PRE-ORDER" products, due to the complex production process and high customization, the "PRE-ORDER" products will be shipped within 30 days. "Good products are worth waiting for it."

About other shipping questions :
1. Please note that this processing time is not included in the estimated delivery time at checkout. In the rare event that you haven't received a shipping notification after 1 week (5 business days), you can email us at [email protected] including your order number.

2. Once your order is shipped, we estimate you will receive your order within 3 to 7 business days of its ship date.
Due to COVID-19, DHL services are operating at a slightly reduced capacity due to airline reductions which may cause delays. We have experienced less than 10% of delays insofar.
We reserve the right to cancel orders due to shipping restrictions in place worldwide. We will always notify you if this cancellation occurs.