Fully enclosed directional vibrator design, music call, sealed muting process to protect privacy.
Bone conduction magic sound effect, bone conduction technology, transmit sound to auditory nerve through skull and jaw; without transmission from the sound source point, it is like spontaneous sound.
No need to put on ears, outdoor sports are safer, you can enjoy it by hanging your ears lightly, born for sports.
Black magnetic charging technology, strengthen waterproof and prolong life, stainless steel charging and durable data, anti-oxidation, no liquid accumulation.
Bluetooth 5.3 mode supports volume memory and breakpoint memory, making sports and leisure more enjoyable.
Linear bone conduction unit, new linear vibration unit design, small constant linear vibration can achieve clear, powerful, high and analytical sound transmission.
Titanium alloy memory steel wire, full body high strength memory titanium alloy, 10,000 times back-up test, all bending and stretching without deformation, durable and flexible.
IP68 DIP68 waterproof design, fully enclosed sound chamber, sweat and rain can't penetrate, even if it's still playing without worries underwater, the moment you dive into the water with headphones, the whole pool is the sound source.
Bluetooth version: 5.0
Color: BlackRed
Battery: 200mAh
Standby time: 300 hours
Play music: 8 hours
Talk time: 8 hours
Charging time: 1-2 hours
Memory: 8GB
Waterproof: IP68
Wireless working range: more than 10 meters
Product Material:Plastic ABS + Electronic Components
Product Diamension: 14 x 16 x 6 cm
What are "PRE-ORDER" items :

Due to COVID-19, our processing times have significantly increased. Please allow up to 5 business days for your order to be fulfilled. About "PRE-ORDER" products, due to the previous hot sales of "PRE-ORDER" products, "PRE-ORDER" products need to be re-produced, and the production time required will be slightly longer. We are a slow artisanal workshop and take pride and consciously handmaking and customizing to your height all womenswear. Each piece is handmade just for you and we hope you will enjoy this unique bespoke experience.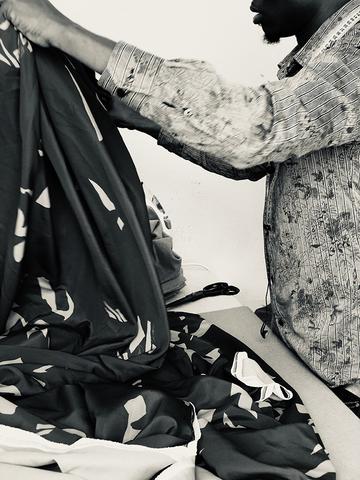 About "PRE-ORDER" items shipping :

Products listed as "PRE-ORDER" require a longer processing time and are dispatched at a later date than usual. Therefore, regarding the logistics time of the "PRE-ORDER" products, due to the complex production process and high customization, the "PRE-ORDER" products will be shipped within 30 days. "Good products are worth waiting for it."

About other shipping questions :
1. Please note that this processing time is not included in the estimated delivery time at checkout. In the rare event that you haven't received a shipping notification after 1 week (5 business days), you can email us at [email protected] including your order number.

2. Once your order is shipped, we estimate you will receive your order within 3 to 7 business days of its ship date.
Due to COVID-19, DHL services are operating at a slightly reduced capacity due to airline reductions which may cause delays. We have experienced less than 10% of delays insofar.
We reserve the right to cancel orders due to shipping restrictions in place worldwide. We will always notify you if this cancellation occurs.