Product Dimensions ‏ : ‎ 4.96 x 3.07 x 7.87 inches; 3.35
Pounds Manufacturer ‏ : ‎ COSBEAUTY
About this product

[FDA APPROVED, IPL SAFE TECHNOLOGY] - COSBEAUTY IPL Epilator is one of the few devices worldwide that is FDA approved and clinically proven safe. Intensive Pulsed Light (IPL) is an effective technique that circulates the hair for a long-lasting reduction in hair growth.
[Swipe and Stamp Flash Mode] - Swipe mode allows you to move the device at a steady speed over a larger surface area, providing full coverage at a faster rate. Stamp mode is best for smaller areas like underarms and bikini line.
[FASTEST & VISIBLE RESULTS] - Over 95% hair reduction in just 8 sessions, permanent hair reduction within 8-12 weeks of treatment time, the automatic slide mode allows you to easily handle full body hair removal within 15 minutes.
[Cordless & Smart Skin Sensor] - Cordless use means you can care for your hair freely, while the smart built-in skin sensor scans your skin to make sure you're getting the right amount of light energy for a safer complexion.
[Applicable skin tone and hair color] - Applicable skin tone: white, ivory, beige. Suitable for; Hair Color: Black, Dark Brown, Medium Brown, Light Brown and Red. At-home laser hair removal devices are great for dark hair and light skin!
What are "PRE-ORDER" items :

Due to COVID-19, our processing times have significantly increased. Please allow up to 5 business days for your order to be fulfilled. About "PRE-ORDER" products, due to the previous hot sales of "PRE-ORDER" products, "PRE-ORDER" products need to be re-produced, and the production time required will be slightly longer. We are a slow artisanal workshop and take pride and consciously handmaking and customizing to your height all womenswear. Each piece is handmade just for you and we hope you will enjoy this unique bespoke experience.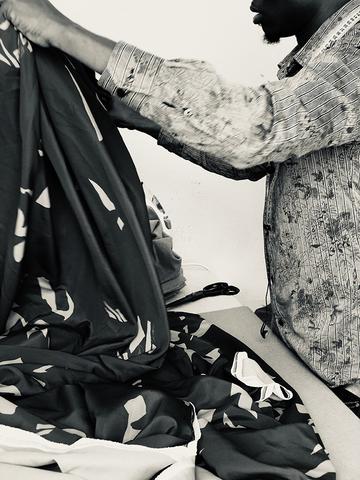 About "PRE-ORDER" items shipping :

Products listed as "PRE-ORDER" require a longer processing time and are dispatched at a later date than usual. Therefore, regarding the logistics time of the "PRE-ORDER" products, due to the complex production process and high customization, the "PRE-ORDER" products will be shipped within 30 days. "Good products are worth waiting for it."

About other shipping questions :
1. Please note that this processing time is not included in the estimated delivery time at checkout. In the rare event that you haven't received a shipping notification after 1 week (5 business days), you can email us at [email protected] including your order number.

2. Once your order is shipped, we estimate you will receive your order within 3 to 7 business days of its ship date.
Due to COVID-19, DHL services are operating at a slightly reduced capacity due to airline reductions which may cause delays. We have experienced less than 10% of delays insofar.
We reserve the right to cancel orders due to shipping restrictions in place worldwide. We will always notify you if this cancellation occurs.