Descriptions
- It fulfills your little one drawing needs as well as puzzle needs. By moving these colorful magnetic beads around on the doodle board, kids will have fun spreading their imaginations and creating their own unique patterns.

- Magnetic dot-to-dot free play drawing board is made of high quality and environmentally friendly plastic material. The rounded corners of the magnetic drawing board are smooth to take care of baby's small hands, and the closed magnetic beads can effectively avoid the risk of baby swallowing.

- Our magnetic drawing board is great for learning colors, shapes, counting, and learning developmental concepts such as fine motor skills, hand-eye coordination, cognitive skills, and problem solving!
- Thanks to the lightweight and right size, kids can easily put it in the backpack and take it anywhere he/she wants, such as restaurant activities,car activities & airplane activities.
- This learning and educational preschool toy is the perfect gift for toddler girls boys 3 4 5 6,if you are looking for birthday, Christmas or new year gifts, Kuaikuai doodle board is a good choice.
Cautions: For children under 6 years old, please play under the supervision of parents!
1. Age: 3+ years old
2. Do not pry out and swallow the magnet!
3. Do not take out and swallow the small colored stones from the board!
What are "PRE-ORDER" items :

Due to COVID-19, our processing times have significantly increased. Please allow up to 5 business days for your order to be fulfilled. About "PRE-ORDER" products, due to the previous hot sales of "PRE-ORDER" products, "PRE-ORDER" products need to be re-produced, and the production time required will be slightly longer. We are a slow artisanal workshop and take pride and consciously handmaking and customizing to your height all womenswear. Each piece is handmade just for you and we hope you will enjoy this unique bespoke experience.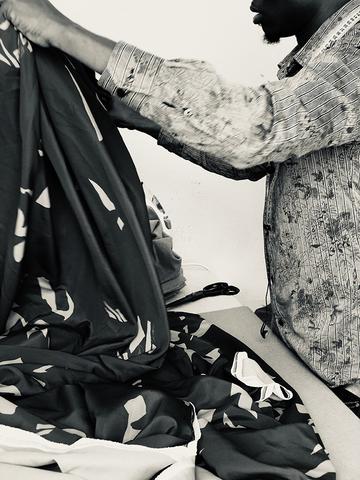 About "PRE-ORDER" items shipping :

Products listed as "PRE-ORDER" require a longer processing time and are dispatched at a later date than usual. Therefore, regarding the logistics time of the "PRE-ORDER" products, due to the complex production process and high customization, the "PRE-ORDER" products will be shipped within 30 days. "Good products are worth waiting for it."

About other shipping questions :
1. Please note that this processing time is not included in the estimated delivery time at checkout. In the rare event that you haven't received a shipping notification after 1 week (5 business days), you can email us at [email protected] including your order number.

2. Once your order is shipped, we estimate you will receive your order within 3 to 7 business days of its ship date.
Due to COVID-19, DHL services are operating at a slightly reduced capacity due to airline reductions which may cause delays. We have experienced less than 10% of delays insofar.
We reserve the right to cancel orders due to shipping restrictions in place worldwide. We will always notify you if this cancellation occurs.