Do you have the following problems? Children addicted to mobile phone games, do not want to be close to their parents, some games are too complex to operate, worried about the child's injury, insecurity and so on. Then this finger-tip gyro is your perfect choice. It is simple to master in a few minutes and a total blast to play alone or with your friends. It can fly anywhere and will be a perfect gift for the one you loved.
Features:
Made of fine quality material, long-lasting to use.
Easy to get started, all you need to do is to spin it up and give it a toss.
Different throwing speeds and angles allow different flight paths, tricks and high-speed maneuvers.
Turn on the p-ower button, hold the center axis and spin the wheel to start.
Easy and safe to operate, if you want to stop playing, just grab it and stop the spinning.
You can throw it and catch it yourself.
It will travel steady in a straight line if you throw it downwards.
It will add more fun with your friends.
RGB lights, make it different.
It is fun and easy to control anywhere.
It's also a perfect stress relief toy when you're stressed out.
It is designed to play indoors as well as outdoors.
Specifications:
Item type: Flight Gyro
Material: PP
Color: Black, blue, red, 3PCS/SET(optional)
B-attery capacity: 100mAh
Charg-ing time: Approx. 15min
Package weight: 70g/2.46ounces
Package size: 110*100*55mm/4.33*3.93*2.16inches
Package list:
1 * Flight Gyro
1 * USB cable
1 * Manual
What are "PRE-ORDER" items :

Due to COVID-19, our processing times have significantly increased. Please allow up to 5 business days for your order to be fulfilled. About "PRE-ORDER" products, due to the previous hot sales of "PRE-ORDER" products, "PRE-ORDER" products need to be re-produced, and the production time required will be slightly longer. We are a slow artisanal workshop and take pride and consciously handmaking and customizing to your height all womenswear. Each piece is handmade just for you and we hope you will enjoy this unique bespoke experience.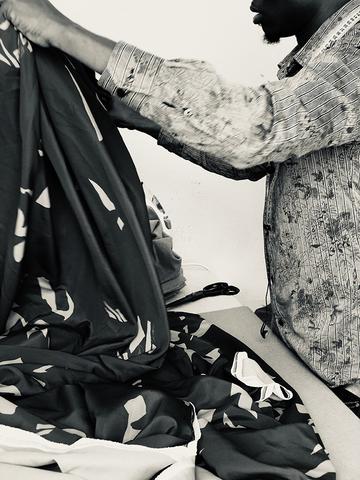 About "PRE-ORDER" items shipping :

Products listed as "PRE-ORDER" require a longer processing time and are dispatched at a later date than usual. Therefore, regarding the logistics time of the "PRE-ORDER" products, due to the complex production process and high customization, the "PRE-ORDER" products will be shipped within 30 days. "Good products are worth waiting for it."

About other shipping questions :
1. Please note that this processing time is not included in the estimated delivery time at checkout. In the rare event that you haven't received a shipping notification after 1 week (5 business days), you can email us at [email protected] including your order number.

2. Once your order is shipped, we estimate you will receive your order within 3 to 7 business days of its ship date.
Due to COVID-19, DHL services are operating at a slightly reduced capacity due to airline reductions which may cause delays. We have experienced less than 10% of delays insofar.
We reserve the right to cancel orders due to shipping restrictions in place worldwide. We will always notify you if this cancellation occurs.