Descriptions
If you're looking for a truly one-of-a-kind night light, look no further than the Magnetic Levitating Moon Lamp.
With its advanced magnetic levitation technology, this lamp creates a stunning 3D moon model that appears to float effortlessly in mid-air. And with its integrated Bluetooth speaker, you can enjoy your favorite music while basking in the soft, warm glow of the moon.

Whether you're using it as a night light or simply as a decorative piece, this lamp is sure to be a conversation starter in any room.And with its soft, warm light, this lamp is the perfect way to create a relaxing atmosphere in any room.
Frame Size: 23.8X23.3cm
Bluetooth Distance: 10m
Sphere Diameter: 15cm
Battery Capacity: 1200mAh
Levitation Distance: around 10mm
Speaker Specifications: 52mm/3Ω 5W
What are "PRE-ORDER" items :

Due to COVID-19, our processing times have significantly increased. Please allow up to 5 business days for your order to be fulfilled. About "PRE-ORDER" products, due to the previous hot sales of "PRE-ORDER" products, "PRE-ORDER" products need to be re-produced, and the production time required will be slightly longer. We are a slow artisanal workshop and take pride and consciously handmaking and customizing to your height all womenswear. Each piece is handmade just for you and we hope you will enjoy this unique bespoke experience.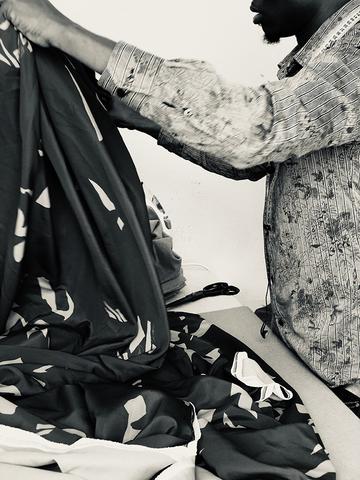 About "PRE-ORDER" items shipping :

Products listed as "PRE-ORDER" require a longer processing time and are dispatched at a later date than usual. Therefore, regarding the logistics time of the "PRE-ORDER" products, due to the complex production process and high customization, the "PRE-ORDER" products will be shipped within 30 days. "Good products are worth waiting for it."

About other shipping questions :
1. Please note that this processing time is not included in the estimated delivery time at checkout. In the rare event that you haven't received a shipping notification after 1 week (5 business days), you can email us at [email protected] including your order number.

2. Once your order is shipped, we estimate you will receive your order within 3 to 7 business days of its ship date.
Due to COVID-19, DHL services are operating at a slightly reduced capacity due to airline reductions which may cause delays. We have experienced less than 10% of delays insofar.
We reserve the right to cancel orders due to shipping restrictions in place worldwide. We will always notify you if this cancellation occurs.