Descriptions

1. Ultra-strong core fan, the larger the fan surface, the better the wind gathering effect, and the fan blade grinding machine improves by 150%, sweeping the body with strong wind power.
2. Close-range focusing of the wind power, with 5 adjustable gears, you can feel the wind power even from far away, and enjoy the gentle or crisp breeze as you wish.
3. With an LED lighting, it's perfect for cooling down during summer nights outdoors, and the soft lighting matches the super-light sound without needing to plug it in.
4. It also serves as an outdoor camping USB emergency charger, which can be used as a power source for other devices through the USB interface, and supports Type-C input and output; and supports USB interface output.
Charging Methods: Plug-in/USB/Solar
Product Noise: ≤45dB
Functions: Fan/Lighting/Power Bank
Maximum Wind Speed: ≥5.5m/s
Rated Voltage: 220V/50HZ
Material: ABS+PP
Size: 24*24*13CM
What are "PRE-ORDER" items :

Due to COVID-19, our processing times have significantly increased. Please allow up to 5 business days for your order to be fulfilled. About "PRE-ORDER" products, due to the previous hot sales of "PRE-ORDER" products, "PRE-ORDER" products need to be re-produced, and the production time required will be slightly longer. We are a slow artisanal workshop and take pride and consciously handmaking and customizing to your height all womenswear. Each piece is handmade just for you and we hope you will enjoy this unique bespoke experience.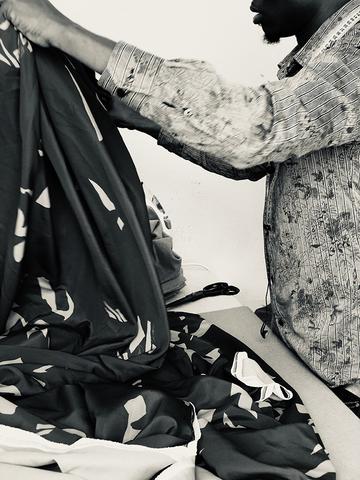 About "PRE-ORDER" items shipping :

Products listed as "PRE-ORDER" require a longer processing time and are dispatched at a later date than usual. Therefore, regarding the logistics time of the "PRE-ORDER" products, due to the complex production process and high customization, the "PRE-ORDER" products will be shipped within 30 days. "Good products are worth waiting for it."

About other shipping questions :
1. Please note that this processing time is not included in the estimated delivery time at checkout. In the rare event that you haven't received a shipping notification after 1 week (5 business days), you can email us at [email protected] including your order number.

2. Once your order is shipped, we estimate you will receive your order within 3 to 7 business days of its ship date.
Due to COVID-19, DHL services are operating at a slightly reduced capacity due to airline reductions which may cause delays. We have experienced less than 10% of delays insofar.
We reserve the right to cancel orders due to shipping restrictions in place worldwide. We will always notify you if this cancellation occurs.