Descriptions
1. Great gift for family picnic holiday games birthday party drinking parties.It is a simple and fun party game toy,let your party spend in laughter.
2. Along with the flashing red light as well as the rapid background sound, players will determine who is going to be the next victim in a tense atmosphere!
3. Support 2-6 players,it will bring the more climactic atmosphere and happiness to your party.
Two Modes:
1. Random Mode:
1) Press the mode key to rotate the number of players participating in the game. The indicator light will flash at the position of the person participating in the game to prompt.
2) Press the "start" to enter the mode. When the music starts playing, put your finger into the sensor slot. When the music stops, an electric shock will be randomly triggered. The corresponding person's light will light up and a scream will accompany it.
2. Competitive Mode:
1) When the prompt light is in the rotating state, press the mode key to divide the people who participate in the game into two groups. One or two people can put their fingers into the sensor slot on one side.
2) Press the confirmation key. The background music of whack-a-mole will play, and the two buttons will be the buttons for each group.
3) Game rules: Each group has two prompt lights. When the light on your side lights up, you need to press it in time. If you don't press it, the group where the light lights up will fail, and both people in that group will be shocked. If the light on your side doesn't light up, but you try to force the press, the person who tries to press will fail, and they will be shocked. If both sides complete it successfully, the message pass will appear, and the game can continue.
Material: Plastic, electronic components
Mode: Random / Competition
Packaging: color box
Size: 14.5*6.5cm
What are "PRE-ORDER" items :

Due to COVID-19, our processing times have significantly increased. Please allow up to 5 business days for your order to be fulfilled. About "PRE-ORDER" products, due to the previous hot sales of "PRE-ORDER" products, "PRE-ORDER" products need to be re-produced, and the production time required will be slightly longer. We are a slow artisanal workshop and take pride and consciously handmaking and customizing to your height all womenswear. Each piece is handmade just for you and we hope you will enjoy this unique bespoke experience.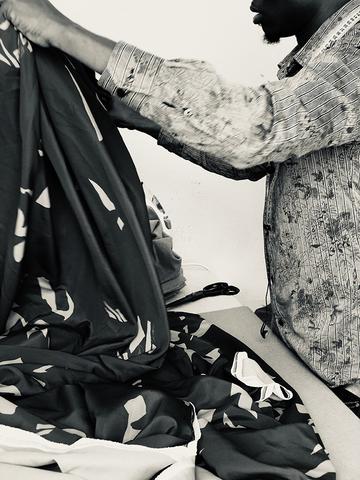 About "PRE-ORDER" items shipping :

Products listed as "PRE-ORDER" require a longer processing time and are dispatched at a later date than usual. Therefore, regarding the logistics time of the "PRE-ORDER" products, due to the complex production process and high customization, the "PRE-ORDER" products will be shipped within 30 days. "Good products are worth waiting for it."

About other shipping questions :
1. Please note that this processing time is not included in the estimated delivery time at checkout. In the rare event that you haven't received a shipping notification after 1 week (5 business days), you can email us at [email protected] including your order number.

2. Once your order is shipped, we estimate you will receive your order within 3 to 7 business days of its ship date.
Due to COVID-19, DHL services are operating at a slightly reduced capacity due to airline reductions which may cause delays. We have experienced less than 10% of delays insofar.
We reserve the right to cancel orders due to shipping restrictions in place worldwide. We will always notify you if this cancellation occurs.