Descriptions
- Enjoy Happy Playing Time - Playing with this flying launcher toy will improve your relationship with your children as you spend time together. Your kids' hands-on skills, reaction skills, and other abilities will also be improved.
- Toys For Boys and Girls - This children's toy comes with 8 discs and 2 catch nets for both boys and girls. The children can play with friends thanks to the kids toy set that comes in this quantity. Children can utilize the catch nets to capture the discs and enjoy the excitement of running erratically by loading several discs into the launcher at once and stepping on it to send the discs into the air up to 40 feet.
- Easy and Simple - Anyone can control this creative step-on flying saucer toy, it's perfect for ages 3+ age old to play with each other. Before playing, put on the goggles, insert the discs into the launcher slot, and press the launch button on the outdoor toy. Wait until the discs are in midair before catching them with a net!
- Great Gift Choice - High-quality ABS material was utilized in the creation of this flying sauce toy in order to give kids a pleasurable playing experience while also enhancing its durability and sturdiness. Small children can play more comfortably thanks to the edge's smoothness. The pedal has a cushioning mechanism that can shield the feet from harm.
Specifications
Color: Yellow, Blue
Material: ABS
Product Size: 23x10x23CM
Age: 3 Years Old+
Occasions: Indoor, Outdoor
What are "PRE-ORDER" items :

Due to COVID-19, our processing times have significantly increased. Please allow up to 5 business days for your order to be fulfilled. About "PRE-ORDER" products, due to the previous hot sales of "PRE-ORDER" products, "PRE-ORDER" products need to be re-produced, and the production time required will be slightly longer. We are a slow artisanal workshop and take pride and consciously handmaking and customizing to your height all womenswear. Each piece is handmade just for you and we hope you will enjoy this unique bespoke experience.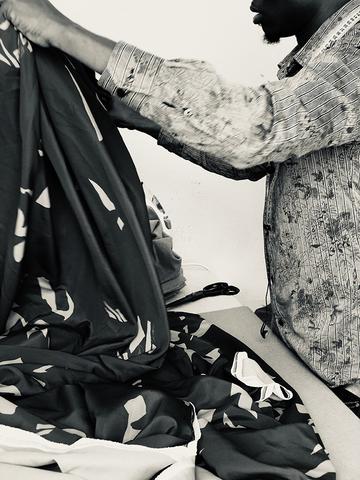 About "PRE-ORDER" items shipping :

Products listed as "PRE-ORDER" require a longer processing time and are dispatched at a later date than usual. Therefore, regarding the logistics time of the "PRE-ORDER" products, due to the complex production process and high customization, the "PRE-ORDER" products will be shipped within 30 days. "Good products are worth waiting for it."

About other shipping questions :
1. Please note that this processing time is not included in the estimated delivery time at checkout. In the rare event that you haven't received a shipping notification after 1 week (5 business days), you can email us at [email protected] including your order number.

2. Once your order is shipped, we estimate you will receive your order within 3 to 7 business days of its ship date.
Due to COVID-19, DHL services are operating at a slightly reduced capacity due to airline reductions which may cause delays. We have experienced less than 10% of delays insofar.
We reserve the right to cancel orders due to shipping restrictions in place worldwide. We will always notify you if this cancellation occurs.