INFINITE TRICKS DRONE!

You can always count on the motorized HoverOrb to make its way back into your palm after each and every throw. Let it go and watch it fly, float, glide, and climb before elegantly returning to your hand like a boomerang! Physics in action!
UPDATE: We're going viral on TikTok and stock is limited, make sure you place your order before we run out!
Safe for children! Keep your loved ones entertained and educated for hours! HoverOrb trains hand-eye coordination and makes for a fun workout - physically and mentally.
Take it with you anywhere (anytime). Small enough to fit in the palm of your hand - play with the HoverOrb whenever you feel the itch arise (whether that's in the kitchen, backyard, at the beach, or at the park!).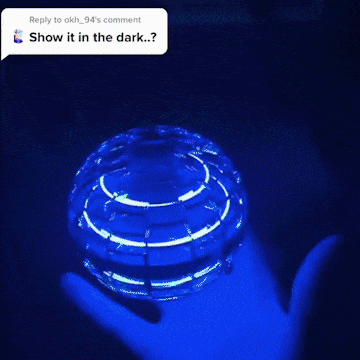 Lights up in the dark! Neon LED lights lining the outside and inside of the HoverOrb make it an eyecatching toy extremely fun to play with at dusk.
JUST SHAKE IT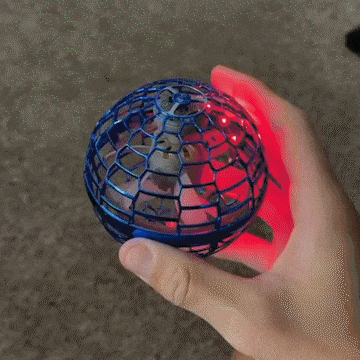 Push the power button, hold the HoverOrb upright, and then shake to start. It's that simple.
TRICK GUIDE

CAPTAIN BOOMERANG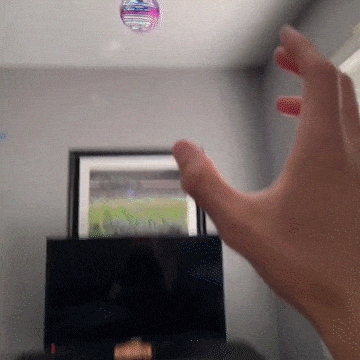 Throw your HoverOrb into the air and watch it smoothly curve in the air to make a rendezvous with your original throwing hand. Yes, it really does this.
SAFETY FIRST
The HoverOrb features an aerodynamic enclosed orb design that gives it that smooth flight when youre throwing it. Your hands are always 100% safe when dealing with this floaty boy.
DURABLE
Durable, orb design protects the HoverOrb from trauma caused by bumps, falls, drops, and other forms of blunt impact. Keep the good times spinning.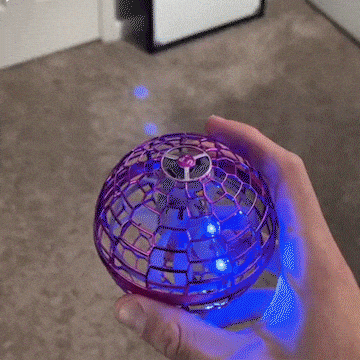 LONG BATTERY LIFE
A 25-minute charge gives your HoverOrb 30 minutes of operating time.
* Battery life depends on circumstances. For example, 30 minutes of continuous use in a single session or multiple 8-10 minute sessions. Additionally, factors like wind can affect power usage as well.
What are "PRE-ORDER" items :

Due to COVID-19, our processing times have significantly increased. Please allow up to 5 business days for your order to be fulfilled. About "PRE-ORDER" products, due to the previous hot sales of "PRE-ORDER" products, "PRE-ORDER" products need to be re-produced, and the production time required will be slightly longer. We are a slow artisanal workshop and take pride and consciously handmaking and customizing to your height all womenswear. Each piece is handmade just for you and we hope you will enjoy this unique bespoke experience.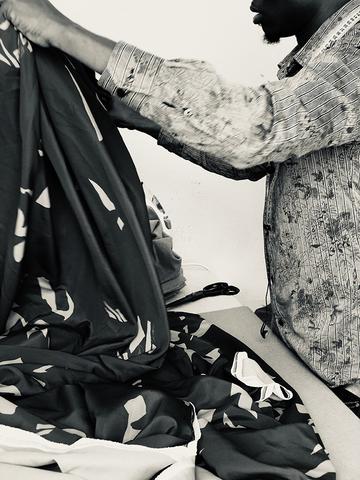 About "PRE-ORDER" items shipping :

Products listed as "PRE-ORDER" require a longer processing time and are dispatched at a later date than usual. Therefore, regarding the logistics time of the "PRE-ORDER" products, due to the complex production process and high customization, the "PRE-ORDER" products will be shipped within 30 days. "Good products are worth waiting for it."

About other shipping questions :
1. Please note that this processing time is not included in the estimated delivery time at checkout. In the rare event that you haven't received a shipping notification after 1 week (5 business days), you can email us at [email protected] including your order number.

2. Once your order is shipped, we estimate you will receive your order within 3 to 7 business days of its ship date.
Due to COVID-19, DHL services are operating at a slightly reduced capacity due to airline reductions which may cause delays. We have experienced less than 10% of delays insofar.
We reserve the right to cancel orders due to shipping restrictions in place worldwide. We will always notify you if this cancellation occurs.